LATEST REVIEWS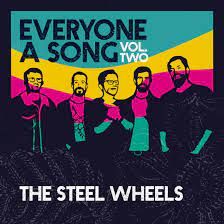 Everyone A Song, Vol. 2 – Big Ring Records (2021)
The Steel Wheels
Like the title says this is the second round of The Steel Wheels, "Everyone A Song" project. Volume 1 last year started this project based on events, feelings and stories by the fans of the band. Each song was commissioned by a fan for a specific person or event, as part of a project the band launched called "Distance Together". Real people…telling us real life stories. Some admire the hard work of others, some remembering lost family members, others simply worship family and life itself. A truly admirable and welcome concept for this day and age.
The Steel Wheels also launched a podcast called "We Made You A Song" where these songs can be heard with the story and people behind them. The band continued to write and ended up with 45 songs with another nine of them releasing here.
The band is made up of Trent Wagler: Vocals, Guitars, Banjos, Bass; Jay Lapp: Mandolin, Guitars, Vocals; Eric Brubaker: Violin, Vocals; Brian Dickel: Bass, Vocals; and Kevin Garcia: Drums, Percussion, Keyboards. Lead vocalist Trent Wagler, is also the main songwriter for the group, and this represents their eighth album release.
This is an amazing Americana album. Folk-Rock in the best sense of the word. It is traditional and fresh at the same time. It's contemporary with the typical approach of the band. Straight from the Shenandoah Valley at Harrisonburg, Virginia. It's well balanced between all the influences and it's also the logical follow-up in the entire development of the band since their first record in 2010. They started as a four piece acoustic string-band with an already distinguished Trent Wagler, his great voice and natural gift for melodies.
Not to overshadow the rest of the band in any way. Such a fantastic ensemble. They sometimes remind me of the early Joe Henry together with what became The Jayhawks. Just listen to tracks like "Where I'm From", "Lullaby" or the outstanding "Adventures Of Grace And Henry". The latter has such a laid back beat and vibe to it supported by the fiddle and a nonchalant mandolin. The lyrics, the fiddle and mando breaks, and vocal harmonies – it's all so touching:
"I need a little Grace, come on down,
We can paint the walls,
We're gonna paint the town
Rainbows in the window won't fade away"
This is a wonderful record. Trent Wagler and The Steel Wheels created something special out of the pandemic situation and still stayed true to themselves as artists and to their musical heritage. I can only recommend this record. It is deep, heartfelt and courageous. 
Reviewed by:
Severin Theinert
for UNCUT GRASS
December 2021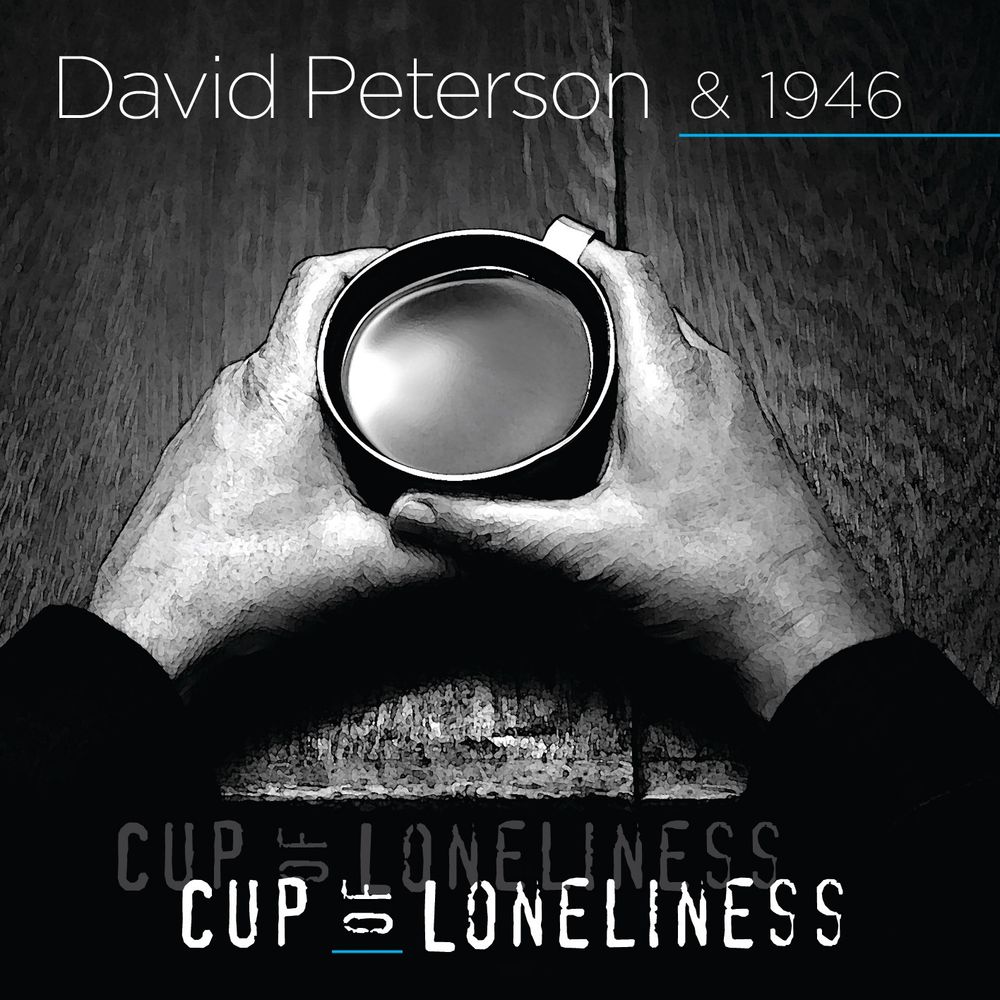 Cup Of Loneliness – self released (2021)
David Peterson & 1946
David Peterson strikes once again! David Peterson & 1946 are back. I don't know exactly how long this man has been in the business but it's always a thrill for me when he emerges. After six years, David Peterson has released his eighth album. Well chosen songs, excellent co-workers and musicians, superb production and recording – yes, all in all this is a very good record of traditional bluegrass at its best.
But let's get a little more detailed. David Peterson stands for good music. Traditional bluegrass in the style of Flatt & Scruggs. With a voice so smooth and yet so lonesome that it can give you shivers. Gentle and powerful at the same time and always with a deep, profound love for what he's doing: traditional grass.
This edition of the band "1946 " showcases Mike Compton and Mickey Boles on mandolin, Brent Lamons, Eric Ellis and Jeremy Stephens on banjo, Kent Blanton on bass and on the fiddles are Stuart Duncan, Aubrey Haynie, Tim Crouch and Shad Cobb. And then there are Larry Marrs and Brad Benge contributing some harmony vocals. For me, this is what characterizes this record the most: the vocals and the fiddles. There are great harmony vocals, but what is more, there are triple fiddle arrangements on all sixteen tracks! And with Duncan, Haynie, Crouch and Cobb you can't go wrong – what a ride!
The song selection extends from Bill Monroe and Flatt & Scruggs over Buzz Busby, Everett Lilly and Hank Williams, way back to J.E.Mainer and the fabulous Grayson & Whitter. Sixteen tracks, some of them well known and given a fresh interpretation. Some of them are hidden gems pulled into the spotlight. And of course the title track, 'Cup of Loneliness' by George Jones. This version certainly turns out to be the theme song of the entire album. That's what's so remarkable about David Peterson & 1946: to pick the right selection of songs to get the whole bandwidth of the picture you want to draw. This record is not just a traditional bluegrass album in a reminiscent way. It's the modern, vibrating, swinging and hard-driving, high lonesome bluegrass album we need every once in a while.
David Peterson refuses to go digital. So, there are no downloads or streams of this record. You need to contact him directly for a physical CD. It's absolutely worth it. Do it.
Reviewed by:
Severin Theinert for
Uncut Grass
August 2021
Intoku – self released (2021)
Myth & Morel
The amazing banjo player from Colorado, Nick Einterz has joined up with the guitar maestro Jason McCulley from Indiana to lay down this remarkable EP. He is mainly playing mandolin on this album, I suppose. The record combines the acoustic music styles of bluegrass and folk but also engages the listener with classical elements and jazz with electronica programming and synthesized features.
It must have been around February when Nick contacted me and was so kind to show me the rough versions of this project. We had solely 'met' on the internet where our ways crossed because of our mutual love for bluegrass and banjo music. And what I heard struck me right from the start without knowing exactly what it actually was that I was hearing.
It is brilliant music by incredible musicians who put their heart and soul into their work. Not to mention their broad knowledge base and experience. It is bright, sparkling, mind opening, and even meditative at times. It is playful, surprising and confident. I will try to capture it track by track the way I hear and feel it.
Track 1 – Vignettes // Here the mandolin and banjo seem to stumble together into a folky theme. At the same time it is so precise like a baroque piece of classical music. It evolves over two main chords a little like a bee's flight over a flowery meadow.
Track 2 – Blind Melancholy // This one has quite an European feeling to me. Like a french chanson on an early Sunday morning, when the only people on the street are on their way home from a long Saturday night. The synths and the rhythm pattern make it even more blue.
Track 3 – Afeith // A trance-like tune like a small water course, which 'afèith' actually means in the gaelic language. This one's more up-tempo and it has a certain kind of pressure in it. Dark and disturbing on the one side but such a beautiful banjo theme on the other.
Track 4 – Lovely // Well, the title says it all
Track 5 – Pious Reasons // Once again, a kind of European medieval tune – at the beginning. Then turning into a waterfall of all sorts of ideas.
The most amazing thing about this EP for me is how playful and easy everything sounds and at the same time it is so extremely high focused and arranged. And technically brilliantly represented. The closer you listen the more you find. Behind every break is another lick or quote or reminiscence. And every single piece is there for a reason.
I'm not sure if my words satisfy this piece of work or if the reader gets a glimpse of what I have heard. But hey, I love this EP and the effort. Make up your own mind here.
Reviewed by:
Severin Theinert for
Uncut Grass
August 2021