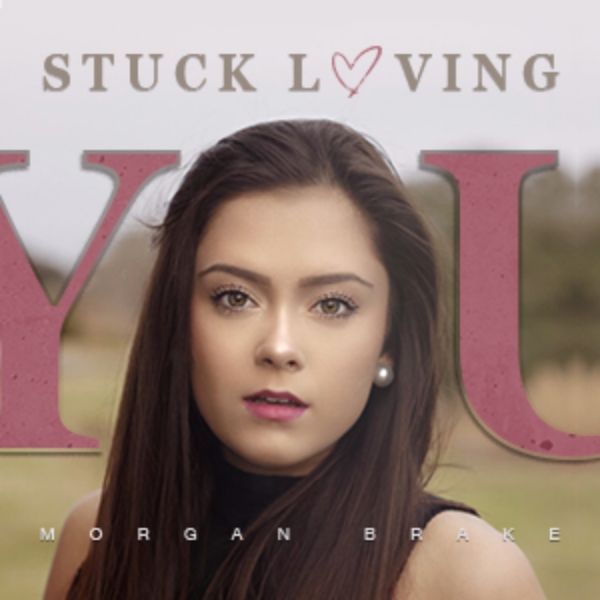 Stuck Loving You – self released (2022)
Morgan Brake
Here is another bluegrass blossom on its rise and if we care about it and give it the attention that it needs it just might rise and bloom to her full beauty. And she sure has got impressive help already. The sixteen-year-old Morgan Brake has hooked up with Richard Bennett, Brenna MacMillian, Jarrod Walker, Sierra Hull, Gaven Largent, Jaelee Roberts, Cory Walker, Nate Leath and Dennis Crouch. I mean there's not much more support you could ask for on your first record.
Many of the songs were written by Richard Bennett and Louisa Branscomb which is quality guaranteed. But three songs Morgan has written with her mother, Victoria Brake. Victoria is probably her daughter's biggest support. As far as I could find, she trained Morgan's singing techniques even before she could hold an instrument. And yes, Morgan is also playing the guitar. The final cut is a pretty neat version of 'Wayfaring Stranger'. It sure is courageous to do this tower of a song when so many greats have performed it before her. But yes again, she delivers!!
The title track and single 'Stuck Loving You' about this sad and unfulfilled love is so well sung. With all the tenderness and clarity that is needed for this bluegrass ballad. And she's got the timing. 'Georgia Backroads' by Richard Bennett comes rolling along with a great bluegrass tempo. You can easily imagine yourself in a topless GTO cruising those backroads through Georgia.
'Wayfaring Stranger' closes out the set, an all-time favorite. You can play it rough, you can play it old-timey, you can drive it hard or you go down the more jazzy road like Tony Rice did. And that's what Morgan and her amazing crew of musicians have done here.
All in all, this record is a very successful start and we all can expect much more from this very talented young lady.
Reviewed by
Severin Theinert for
Uncut Grass
July 2022