LATEST REVIEWS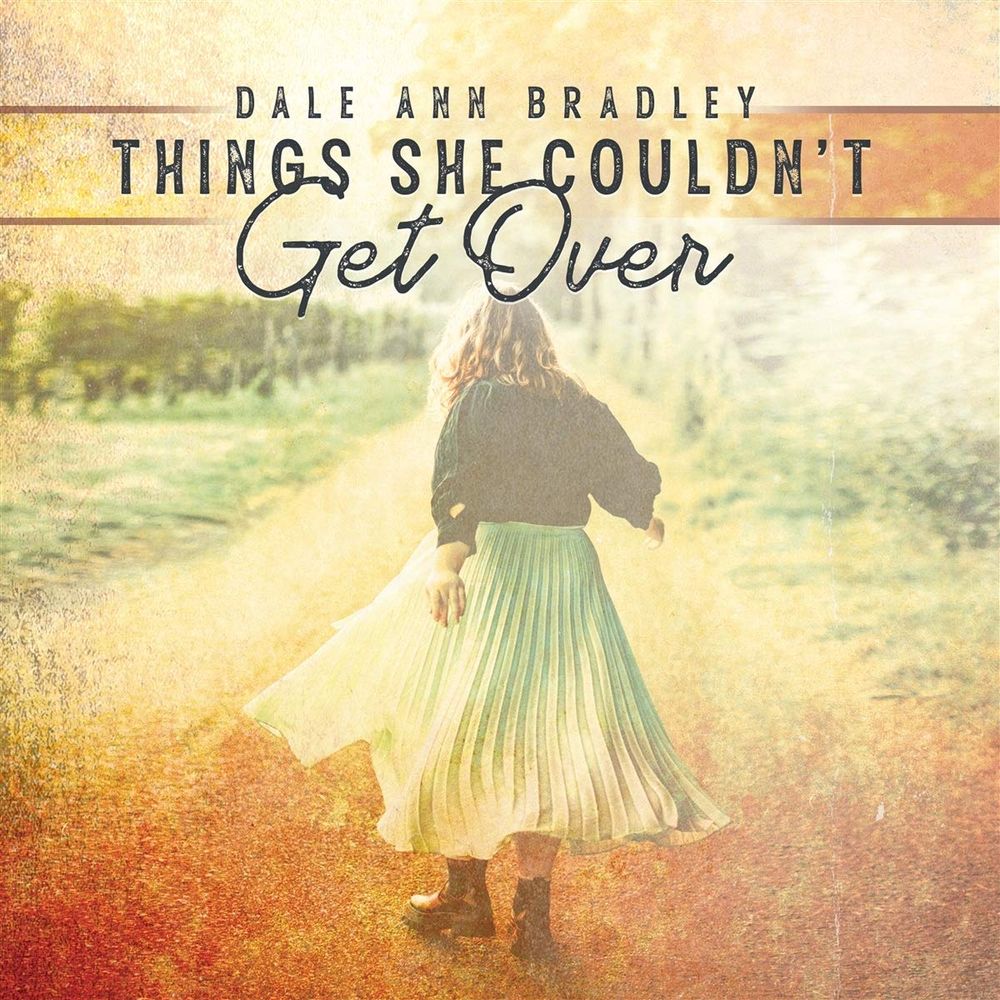 Things She Couldn't Get Over – Pinecastle Records (2021)
Dale Ann Bradley
And so the story goes … the fabulous Dale Ann Bradley has delivered once again. But only very few in the business manage to surpass the bar they've set by themselves. Dale Ann Bradley does this almost every time. This new project, "Things She Couldn't Get Over," released by Pinecastle Records is another prime example.
I mean – seriously – name me someone who would release four albums in four years without a single weak link. 2018 Sister Sadie's #2, 2019 her own 'The Hard Way' and 2020 'Oh Darlin' together with Tina Adair. And now just a few months later she delivers this new and stand alone record that absolutely fulfills any expectations one could have.
Dale Ann Bradley produced this album herself and once again showed her talent in picking the right songs and musicians for the material. You must have a vision to blend every piece needed to record such a good album. The right songs and also the right musical companions like Jim Hurst on guitar, Kim Fox on guitar and harmony, Matt Leadbetter playing the resophonic guitar, Mike Sumner on banjo, Ethan Burkhardt on bass and such guests as Ashby Frank, Ronnie Bowman and Aaron Bibelhauser. Award winning songwriter Bibelhauser, also co-wrote two songs with Dale Ann Bradley.
But regardless how good she is at songwriting or picking the right tunes, or how well balanced her choices of the musicians involved – most of all this lady can sing!! And she just gets better all the time. I won't go through this album song by song because I really believe you should listen to it as a whole and take the journey for yourself. My personal favorites are "Living On The Edge", "After A While" and "In The End." For me, these songs show the complete variety and depth of Dale Ann Bradley's artistry and moreover, exactly why she is a five-time IBMA Female Bluegrass Vocalist of the Year.
Thank you Dale Ann for another great album. Can't wait for the next to come.
Reviewed by:
Severin Theinert for
Uncut Grass
August 2021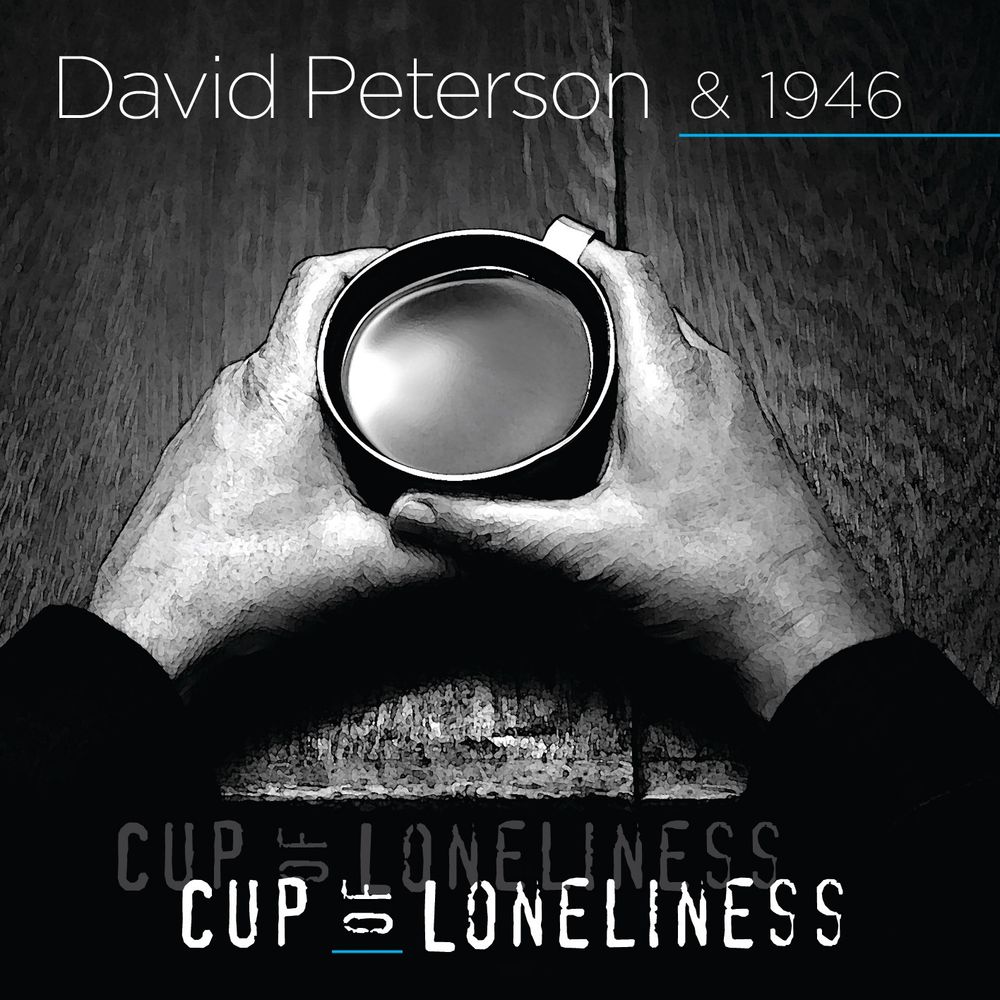 Cup Of Loneliness – self released (2021)
David Peterson & 1946
David Peterson strikes once again! David Peterson & 1946 are back. I don't know exactly how long this man has been in the business but it's always a thrill for me when he emerges. After six years, David Peterson has released his eighth album. Well chosen songs, excellent co-workers and musicians, superb production and recording – yes, all in all this is a very good record of traditional bluegrass at its best.
But let's get a little more detailed. David Peterson stands for good music. Traditional bluegrass in the style of Flatt & Scruggs. With a voice so smooth and yet so lonesome that it can give you shivers. Gentle and powerful at the same time and always with a deep, profound love for what he's doing: traditional grass.
This edition of the band "1946 " showcases Mike Compton and Mickey Boles on mandolin, Brent Lamons, Eric Ellis and Jeremy Stephens on banjo, Kent Blanton on bass and on the fiddles are Stuart Duncan, Aubrey Haynie, Tim Crouch and Shad Cobb. And then there are Larry Marrs and Brad Benge contributing some harmony vocals. For me, this is what characterizes this record the most: the vocals and the fiddles. There are great harmony vocals, but what is more, there are triple fiddle arrangements on all sixteen tracks! And with Duncan, Haynie, Crouch and Cobb you can't go wrong – what a ride!
The song selection extends from Bill Monroe and Flatt & Scruggs over Buzz Busby, Everett Lilly and Hank Williams, way back to J.E.Mainer and the fabulous Grayson & Whitter. Sixteen tracks, some of them well known and given a fresh interpretation. Some of them are hidden gems pulled into the spotlight. And of course the title track, 'Cup of Loneliness' by George Jones. This version certainly turns out to be the theme song of the entire album. That's what's so remarkable about David Peterson & 1946: to pick the right selection of songs to get the whole bandwidth of the picture you want to draw. This record is not just a traditional bluegrass album in a reminiscent way. It's the modern, vibrating, swinging and hard-driving, high lonesome bluegrass album we need every once in a while.
David Peterson refuses to go digital. So, there are no downloads or streams of this record. You need to contact him directly for a physical CD. It's absolutely worth it. Do it.
Reviewed by:
Severin Theinert for
Uncut Grass
August 2021
Intoku – self released (2021)
Myth & Morel
The amazing banjo player from Colorado, Nick Einterz has joined up with the guitar maestro Jason McCulley from Indiana to lay down this remarkable EP. He is mainly playing mandolin on this album, I suppose. The record combines the acoustic music styles of bluegrass and folk but also engages the listener with classical elements and jazz with electronica programming and synthesized features.
It must have been around February when Nick contacted me and was so kind to show me the rough versions of this project. We had solely 'met' on the internet where our ways crossed because of our mutual love for bluegrass and banjo music. And what I heard struck me right from the start without knowing exactly what it actually was that I was hearing.
It is brilliant music by incredible musicians who put their heart and soul into their work. Not to mention their broad knowledge base and experience. It is bright, sparkling, mind opening, and even meditative at times. It is playful, surprising and confident. I will try to capture it track by track the way I hear and feel it.
Track 1 – Vignettes // Here the mandolin and banjo seem to stumble together into a folky theme. At the same time it is so precise like a baroque piece of classical music. It evolves over two main chords a little like a bee's flight over a flowery meadow.
Track 2 – Blind Melancholy // This one has quite an European feeling to me. Like a french chanson on an early Sunday morning, when the only people on the street are on their way home from a long Saturday night. The synths and the rhythm pattern make it even more blue.
Track 3 – Afeith // A trance-like tune like a small water course, which 'afèith' actually means in the gaelic language. This one's more up-tempo and it has a certain kind of pressure in it. Dark and disturbing on the one side but such a beautiful banjo theme on the other.
Track 4 – Lovely // Well, the title says it all
Track 5 – Pious Reasons // Once again, a kind of European medieval tune – at the beginning. Then turning into a waterfall of all sorts of ideas.
The most amazing thing about this EP for me is how playful and easy everything sounds and at the same time it is so extremely high focused and arranged. And technically brilliantly represented. The closer you listen the more you find. Behind every break is another lick or quote or reminiscence. And every single piece is there for a reason.
I'm not sure if my words satisfy this piece of work or if the reader gets a glimpse of what I have heard. But hey, I love this EP and the effort. Make up your own mind here.
Reviewed by:
Severin Theinert for
Uncut Grass
August 2021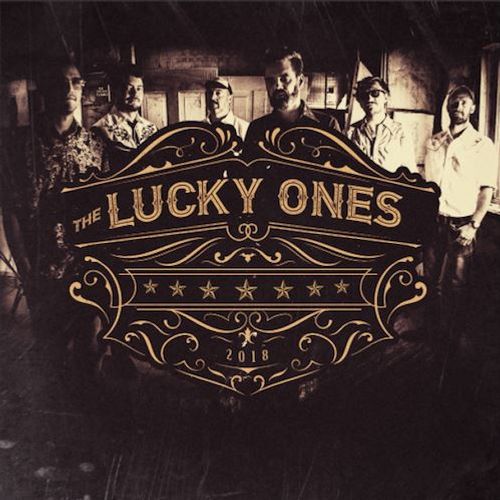 The Lucky Ones – self released (2021)
The Lucky Ones
Here's a little gem from Yukon, Canada called "The Lucky Ones". A six piece string band from Canada's far north that is carrying the torch of string-band music. Music that – like they say – was played by their parents and the parents of their parents. "It's the sound that filled barrooms and taverns and brought people together for barn dances and kitchen parties."
The band is JD McCallen on guitar and vocals, Ian Smith also contributing vocals and guitar, Ryan West playing mandolin and singing, Aaron P. Burnie on the banjo, Jerome Belanger on bass and Kieran Polle playing the fiddle. They have delivered a beautiful, raw, yet sparkling debut record. What is more, the eight songs on this album are all originals.
The opening song 'Fool's Gold' is almost like a roadmap for this album. It is an atmospheric folk song about hope and greed, and being used by one's own expectations. Well arranged and played, it shows what this project is all about. Some great musicians with a reminiscent way to play modern, acoustic, string-band music. It's all in there... old-time, folk, bluegrass. Story telling troubadours that are travelling from one gold hunter's camp to another.
Another highlight is 'Waitin' On A Paycheque'. A honky-tonk like tune with some extra piano added in. But just like this track seems to sort of fall outside of the theme, the whole record just wouldn't be the same without it. With it's laid back attitude and bar atmosphere it blends with the album. Oh, and watch out for the lyrics …
All in all a very loveable eight track debut. A great variety of styles, well played and with thoughtful arrangements. Not exactly high lonesome but certainly an enjoyable Canadian distinction.
Reviewed by:
Severin Theinert for
Uncut Grass
August 2021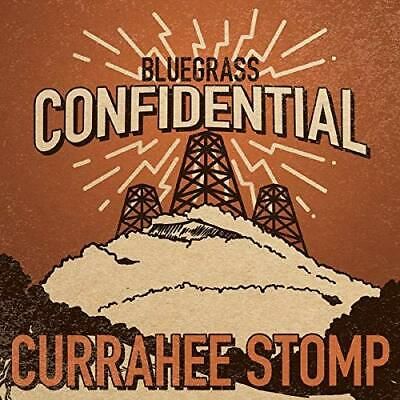 Currahee Stomp – self released (2020)
Bluegrass Confidential
This is an interesting debut of an eclectic new band. This north Georgia based four piece band brings a fresh sound and exciting vibe to the bluegrass standards as well as introducing some of their own original tunes. The debut EP contains five tracks. We get Flatt & Scruggs as well as Townes van Zandt. Also be sure to check out the classic 'Lonesome Reuben's Train' with it's great, banjo driven arrangement.
And then there are the two original tunes. First the instrumental 'Currahee Stomp,' showing us that these guys (and gal) know how to play off of each other and have had their share of practicing and jamming together. The band members blend well with this funky up-tempo tune – it's a real blast!
It's Luke Cotton on guitar, Cameron Watkins on mandolin, Laura Ray on banjo and her brother, Jason Ray playing the bass. They do a bang up job on vocals throughout as well, sharing multiple unique sounds by the members. They are also supported by Patrick Chisolm with his fiddle on the EP.
Another self-penned tune called 'The Bounty' shows the ability to combine their wide variety of musical influences into a great tune. It almost has a Dylanesque folk-ballad vibe. But played in an up-tempo bluegrass way – amazing!
Do yourself a favor and check them out online or social media, and keep your eyes open for more to come. These guys are just getting started!!
Reviewed by:
Severin Theinert for
Uncut Grass
August 2021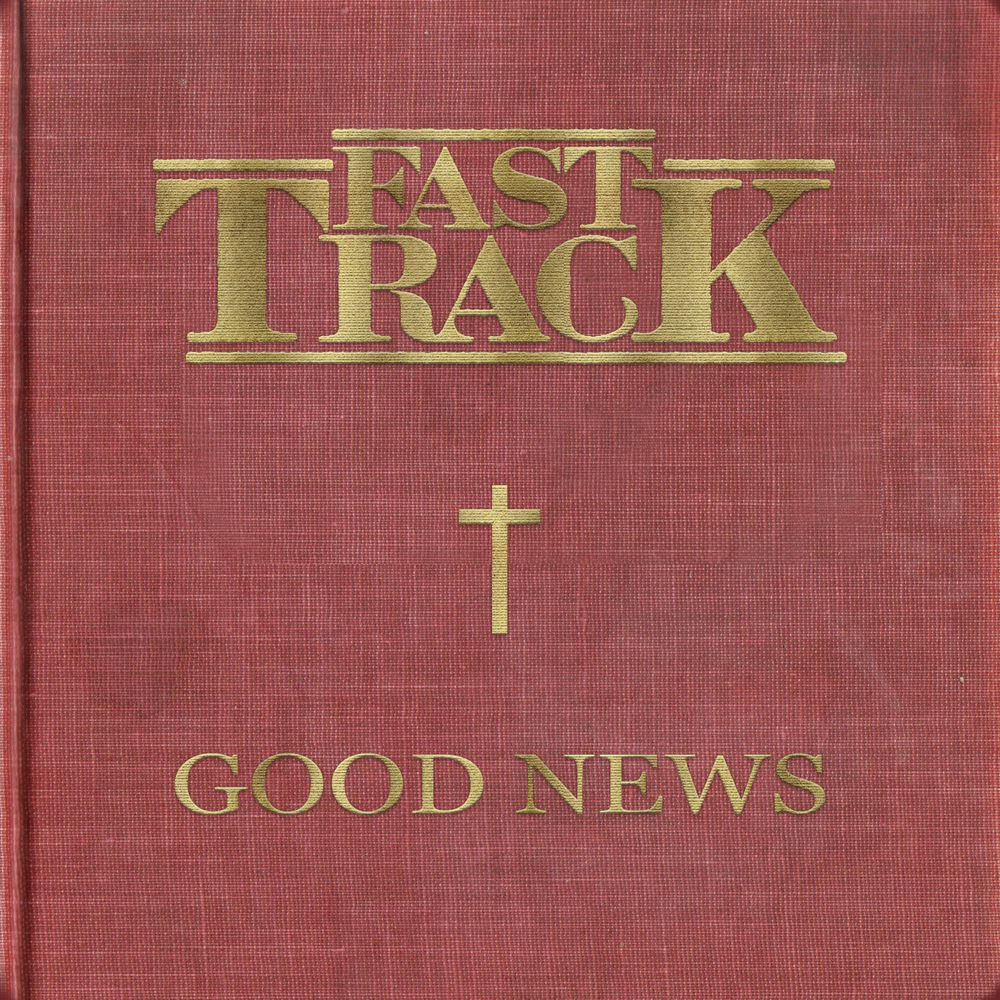 Good News – Engelhardt Music Group (2021)
FAST TRACK
Yes! Here it is! The second Fast Track album. When the first self-titled album was released last year I was totally mesmerized and very anxious that we would have to wait a long time to hear more from this extraordinary band. But no! Lucky enough, Adam Engelhardt gave them the opportunity to produce their sophomore album right away. This is the all gospel album called "Good News" and that's what it is indeed.
For those who don't know: Fast Track was born out of David Parmley's live band. Which are Steve Day on fiddle, Dale Perry on banjo and Ron Spears on bass. Plus the addition of Duane Sparks playing the guitar and Jesse Brock on mandolin. With every band member providing vocals. This is especially great with harmony heavy gospel tunes such as the title track "Good News" or "Lord Lift Me Up" and "I'll Never Go Back".
The musicianship of these gentlemen is also well known and speaks for itself in everything they do. And as if that wasn't enough they have even included an amazing version of "In The Sweet By And By". It's all instrumental right up until the last chorus where the band shines forth with their harmony singing.
All in all this record musically defines the strong harmonies of this tremendous band and the individual vocal skills of each band member. My personal favorite is the track "Something Missing". It embodies everything that Fast Track stands for: excellent drive, great song choices, powerful lead-vocals, stunning harmony arrangement in the chorus and of course outstanding musicianship.
These guys already moved me with the gospel song 'Come On Down' from their debut self-titled, bluegrass album. But with an entire gospel album they've really hit their stride. Ten tracks of high class and absolutely uplifting material. From a band that is so experienced, yet entirely fresh at the same time that you never get tired listening to them.
Reviewed by:
Severin Theinert for
Uncut Grass
July 2021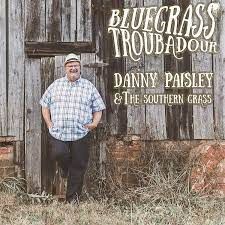 Bluegrass Troubadour – Pinecastle Records (2021)
Danny Paisley & the Southern Grass
Since the passing of Bob Paisley in 2004, his son Danny Paisley, has carried on with "The Southern Grass," a great traditional bluegrass band that first began performing in the early eighties. In the past twenty years Danny Paisley has managed to preserve his father's heritage, while at the same time evolving with his very own unique style. For me, this new record is the peak so far for Danny Paisley, and it's rightfully titled "Bluegrass Troubadour".
With Bobby Lundy playing the bass, Mark Delaney on banjo, Matt Hooper on fiddle and son Ryan Paisley playing the mandolin, Danny Paisley has led the band into this new decade without giving up anything the band has stood for the last forty years. But what is more, he established a new, recognizable style of singing and arranging the songs he chooses.
The new album features new songs from Eric Gibson, Robert Amos and Brink Brinkman, as well as traditionals like "Eat At The Welcome Table," standards like "Forty Years Of Trouble," or Charlie Poole's "May I Sleep In Your Barn Tonight, Mister". One of the highlights for me is the rolling "I'd Rather Live By The Side Of The Road," by Albert E. Brumley. It perfectly suits the vibe of the band, and Danny's singing, as well as his known love for gospel tunes.
Also worth mentioning is the original instrumental written by Ryan Paisley, an up-tempo mandolin theme called "Fancy Gap Runaway" - it sure makes you want to hike in Virginia!
The previous album, "That's Why I'm Lonesome" on Tom Mindte's Patuxent Music was already one of my favorites in 2018. But this amazing record is so complete and shows such maturity. The Bluegrass Troubadour seems to have been here forever and is here to stay.
Reviewed by:
Severin Theinert for
Uncut Grass
June 2021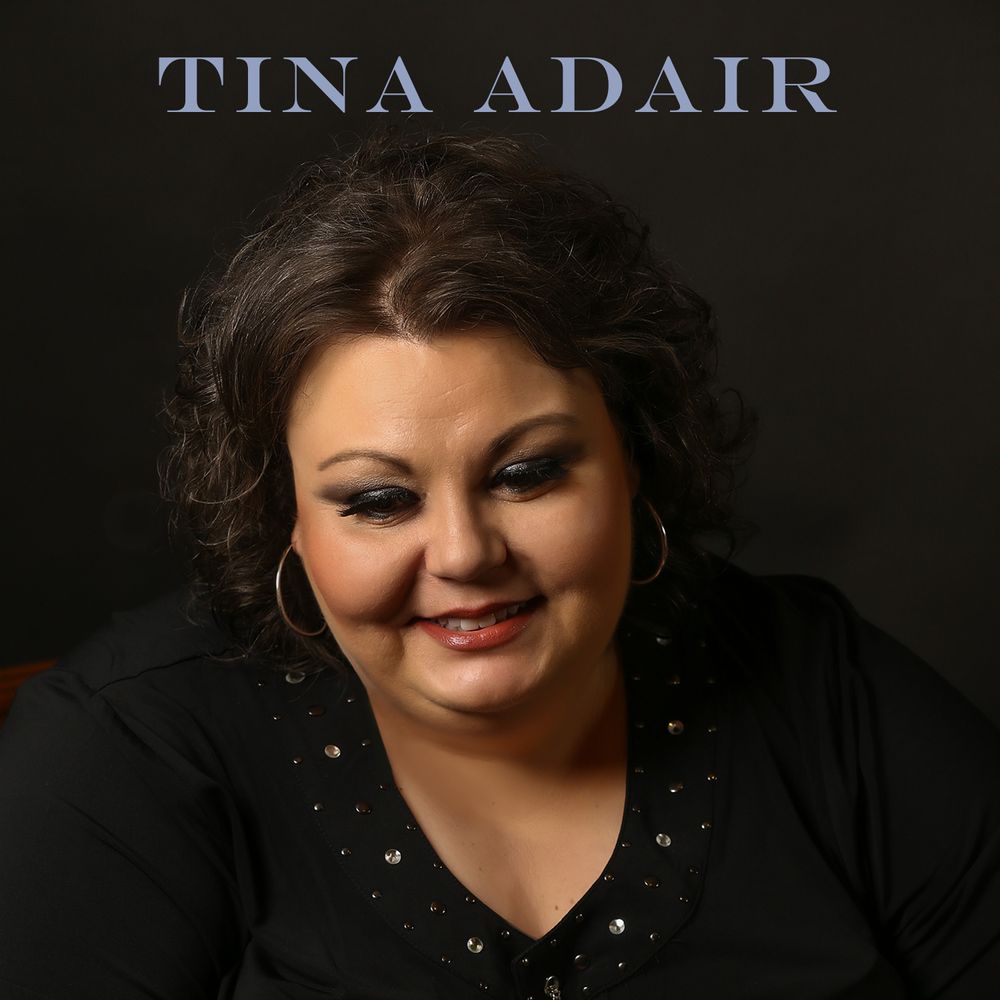 Tina Adair – Engelhardt Music Group (2021)
Tina Adair
So far everything released by Engelhardt Music Group and Adam Engelhardt has been absolute high-class bluegrass. The label has established an outstanding roster of artists, and also a great production team and an all-star studio band. At the same time they manage to really crystallize the particularities of each and every artist they are recording with, pushing their individual sounds and styles to their highest peak.
So, it's almost no surprise that this self-titled album by Tina Adair is simply fantastic. Starting off with the first single "Eighteen Wheels And A Dozen Roses." It's a perfect bluegrass song, a good love story with an upbeat tempo driven by the banjo – a story that's uplifting and lonesome at the same time it sets the mark for the entire album.
Tina has previously recorded some solo projects. First in 1997 on Sugar Hill Records with "Just You Wait And See" and then "Born Bad" in 2013. But to most of us she is better known for her work with the fabulous Sister Sadie. And of course last year's project together with Dale Ann Bradley, 'Oh Darlin'. One might wonder, what more can this world-class singer reach for. Well, just go and listen to this new record to hear for yourself.
The excellent opener is followed by the amazing track 'Room 404' written by Tammy Rogers. Let me put it this way: Tina nails it. She delivers her powerful but still gentle voice throughout and you hear her years of experience shine through. The song is carried by the stellar band including, Cody Kilby and Pat McGrath on guitar, Casey Campbell on mandolin, the great Scott Vestal on banjo, Rob Ickes on dobro, Dennis Crouch on bass and Tim Crouch playing the fiddle. Tina plays some mandolin herself on the record as well and her vocals are accompanied by harmonies from: Garnet Imes Bowman, Ronnie Bowman, Vicki Hampton, Robert Bailey and Wes Hightower.
Ronnie Bowman also contributed a song, track three, "Still Got A Long Way To Go." This is a smooth Bowman song with a deep emotional feel to it. Directly followed by the hard-driving, sassy single, "Won't Be Crying Over You". Tina co-wrote this gem with her Sister Sadie partner Gena Britt. That might be the reason for this rocking banjo theme? Scott Vestal gives you shivers every time he kicks in.
Alright, before I lose myself in superlatives, maybe you get the picture. This record is really good. Be sure to check out track five 'Why You Been Gone So Long' by Mickey Newbury. First played by Johnny Darrell in 1969 it really seems like it's been waiting all these years just for Tina and this band to come and pick it up and give it it's true sound and place in the world.
I will stop now. Just take my advice and go get this record. Trust me when I say, you can put your ear on anything Tina Adair is involved with and be musically satisfied.
Reviewed by:
Severin Theinert for
Uncut Grass
May 2021