Featured Album Review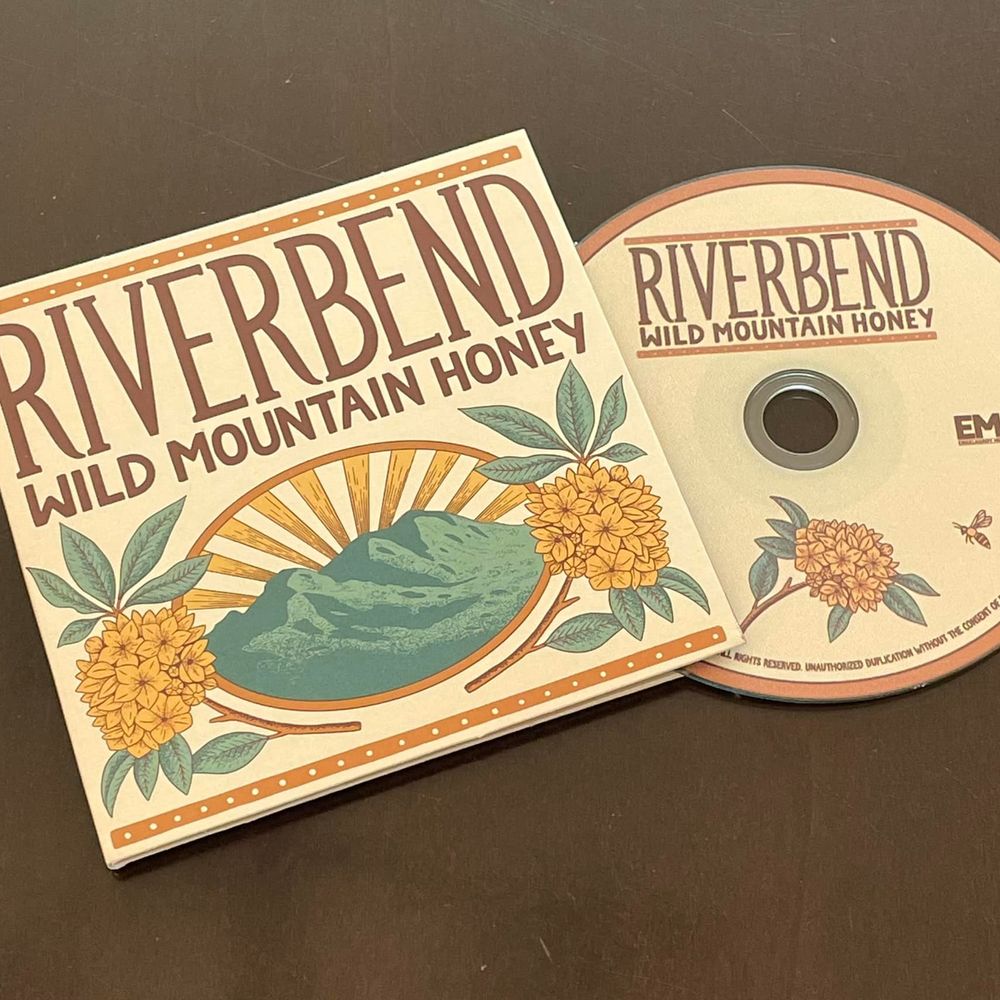 Wild Mountain Honey – Engelhardt Music Group (2022)
RiverBend
Do you know that feeling when you see something beautiful just because of its simplicity? When somebody is special because they aren't trying to be? When something's extraordinary because of its modesty? Well, that's RiverBend to me. Plain and clear, traditional bluegrass at its best. Up-to-date, high-lonesome sound. If something like that seems even possible. They're picking it straight and clean and the harmony vocals are crisp and tight. This is an amazing band that now has put out their second album after signing with the Engelhardt Music Group.
RiverBend is Aaron Muskopf playing the guitar and singing lead vocals; Andy Novara playing the mandolin; Blake Korte singing baritone and playing the dobro; Kris Shewmake picking the banjo, and Will Miskall on bass and singing tenor vocals. Thayne Bradford joins the band once again to play the fiddle and do some singing, too. They're all from St. Louis, MO and Illinois area, playing, picking and singing for years. Also looking beyond the borders of traditional bluegrass music, contributing to other projects, studying and teaching. But here all these members have joined for the performance and preservation of traditional bluegrass music.
Following suit with their first album "Cabin In The Southland" from 2020, Riverbend mixes original material and own instrumentals with less-known tunes by bluegrass greats such as Jimmy Martin or the Delmore Brothers. From them, they took 'Don't Let My Ramblin' Bother Your Mind' and this track really shows what this band is about. Taking this old-timey tune and transporting it into our time without losing the original vibe. They make it sound like a brand new tune we've never heard. It has the perfect drive and tempo, clings to the old melody but masters a great harmony and vocal arrangement. As well as perfectly balanced instruments in ensemble and short pregnant breaks. Performed with heart and attitude. And if you still doubt about this band then check out their original instrumental 'Juliet Stomp' written by the mandolin player Andy Novara. Or else skip to the end of the album and rejoice in their version of Bill Monroe's 'You'd better Get Right'. Absolutely tight and driving. I've heard some attempts at covering this tune but RiverBend finally got this one right. You can't beat this vocal arrangement.
All in all, this is a great album by an upcoming band with a bright and shiny future Go check it out and get yourself a copy – you won't be disappointed!
Reviewed by
Severin Theinert for
Uncut Grass
March 2022