Featured Album Review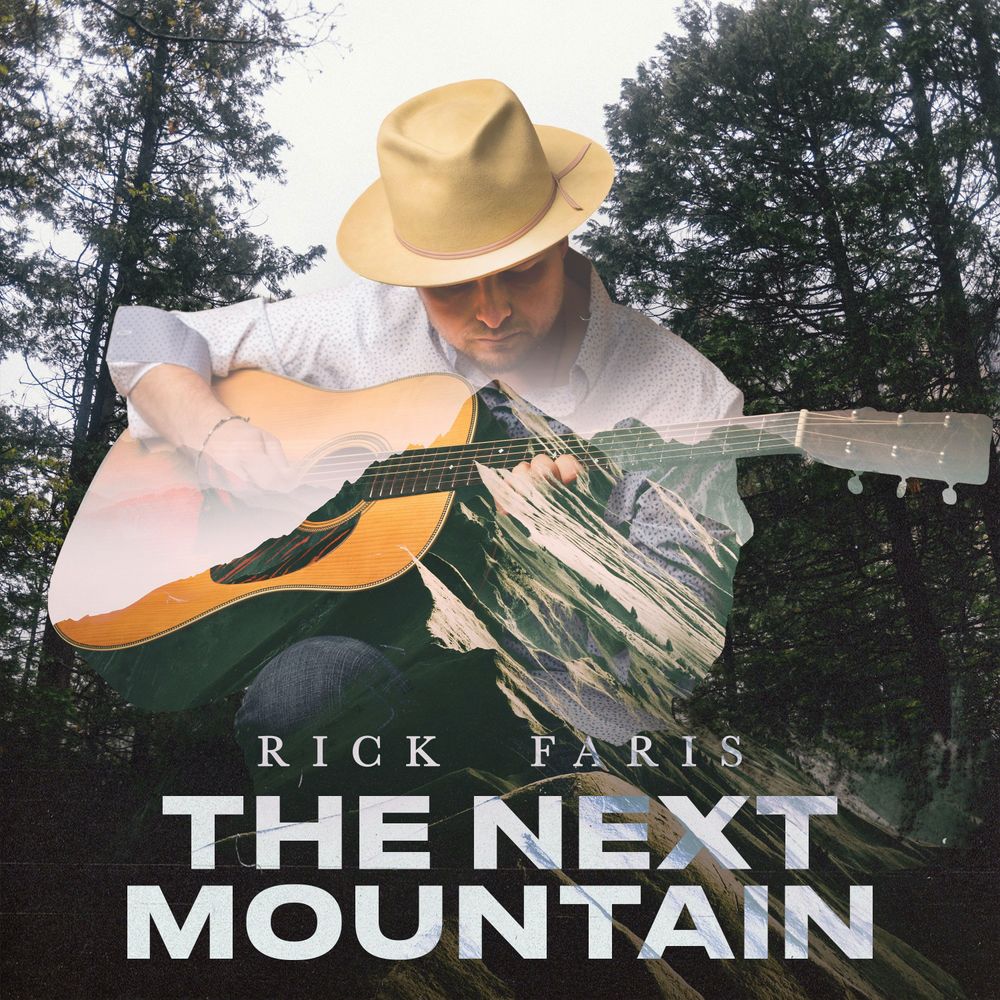 The Next Mountain – Dark Shadow Recording (2021)
Rick Faris
The guitar player and singer for Special Consensus for more than eleven years and guitar builder of fine handmade guitars, is an incredible songwriter and master arranger of great bluegrass songs. This is the second solo record by Rick Faris. It shows that Rick is not only a desired team player and band member but also a terrific leader. He has put together a fantastic collection of songs and assembled a respectable ensemble of bluegrass musicians. Putting all components into the alchemistic sound laboratory of Stephen Mougin's Dark Shadow Recording studio, and creating bluegrass gold.
The who's who on this recording is outstanding, so I'll just list the musicians involved in alphabetical order: Ronnie Bowman, Mike Bub, Becky Buller, Sam Bush, Russ Carson, Jason Carter, Harry Clark, Isaac Eicher, Eddie Faris, Rob McCoury, Ronnie McCoury, Zak McLamb, Justin Moses, Stepehen Mougin, Laura Orshaw, Todd Parks, Dale Perry and Jaelee Roberts. All these names speak for themselves and y'all know which instruments they're playin'.
Let me stress...there are definitely no weak songs on this record, but I want to pick some of my favorites to highlight. Songs I'd recommend you to check out if you're not sure yet if you should buy this record. 'Deep River' is one of them. The record's first single surely has all that a bluegrass song needs. Hard-driving banjo, exceptional melody and lyrics, smooth harmony vocals. Track 5, 'Hoot Owl Call' is a beautiful song about nature and life in the wilderness. Such a sweet arrangement, especially when the instrumental part switches into minor key … you gotta love it.
'Time To Move On' could also be called 'Half Past Lonesome' and this is already such a brilliant line of lyrics. A tower of a song in my opinion. And with all due respect to the entire list of musicians involved in this project, Laura Orshaw and Russ Carson are burning down the house on this one – just awesome!
The other tracks I'd like to pick for you are the lovely waltz, 'Tall Fall', the instrumental 'Dust On The Royal', and the Del McCoury band appearance, 'Evil Hearted You' – can't wait for Mr. Del McCoury himself performing this one. It's got a cool vibe and tempo.
All in all, one can easily say that Rick Faris has reached new heights with this project. As a songwriter of course, but also as a musician. With the help of Dark Shadows, Stephen Mougin, he has put together an album you can easily refer to as state of the art.
Reviewed by:
Severin Theinert
for Uncut Grass
November 2021