Featured Album ReviewS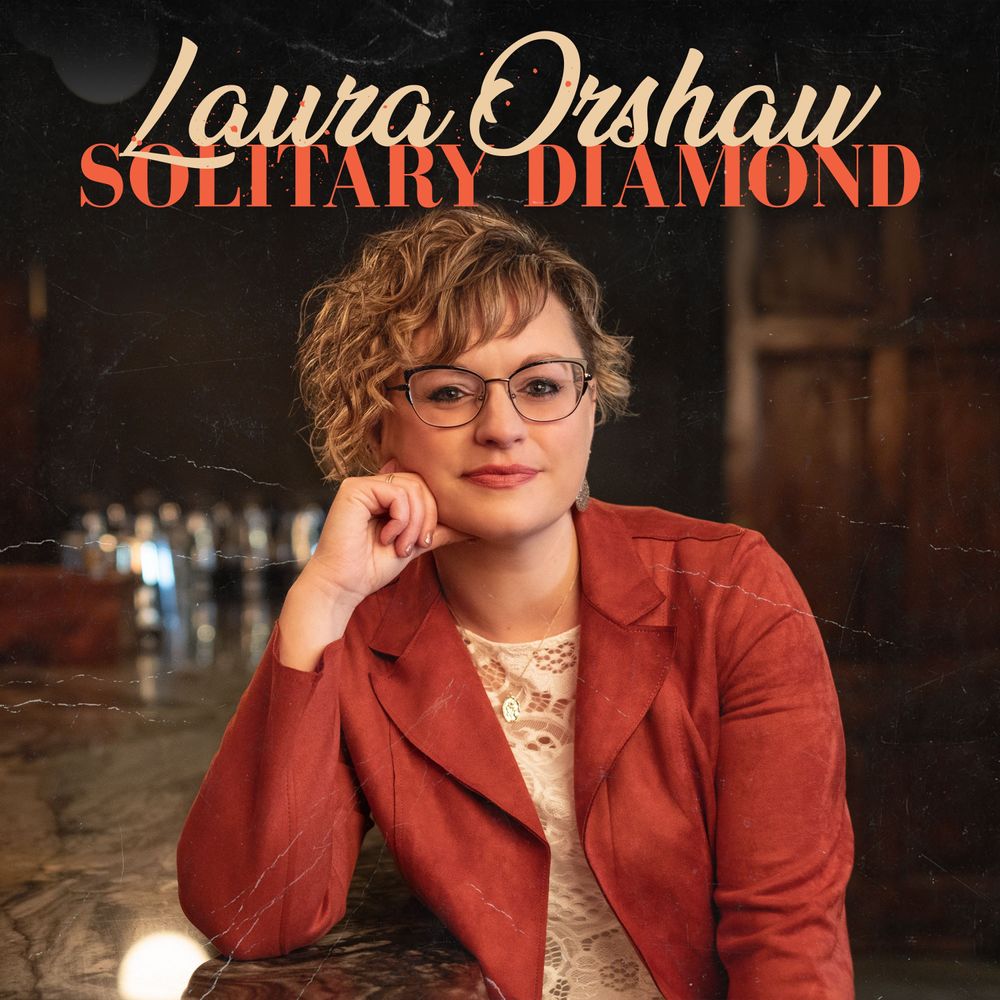 Solitary Diamond – Dark Shadow Recordings (2022)
Laura Orshaw
Laura Orshaw is the name and this lady seems to be everywhere at the same time. She is a band member of The Po' Ramblin' Boys, she plays with Alan Bibey & Grasstowne, she contributed to the extraordinary project 'Rare & Fine: Uncommon Tunes of Bill Monroe' by Mike Compton – all in 2022 and now she has released her next solo album on Dark Shadow Records. This high-level traditional bluegrass fiddlin' lady is all around. And it's no wonder because she is extremely good and so is her new album.
She hooked me right from the start with the opening track. An outstanding tune written by Robbie Fulks from his well acclaimed 2013 album 'Gone Away Backward'. Together with Tim O'brien she turns this folky guitar and fiddle tune into a bluegrass powerhouse. Followed by the beautiful duet with Trey Hensley called 'On Her Own' with a classic country duet vibe to it – just awesome.
Yes, Trey Hensley and Tim O'Brien, you have read it right. But the list of great musicians continues to grow: Catherine "BB" Bowness, Alan Bartram, Jenee Fleenor, Brittany Haas, Reed Stutz, Casey Campbell, Josh Rinkel, Tony Watt, Alecia Nugent, Ronnie Bowman, Eli Gilbert, Lindsay Lou, Garnet Imes Bowman and Jana Mougin all take part. Recorded with Stephen Mougin at the Dark Shadow studio, the album includes a fantastic collection from great songwriters including Tim Stafford and a co-write by Laura and Po' Ramblin' Boy, Josh Rinkel. The song is called 'Lonely Is My Name' and it's an instant classic, A timeless piece tune of loneliness in a person that's talking to you. Really a special song with clever lyrics. As far as the performance, not only is Laura Orshaw one of the best fiddlers in bluegrass these days, but she is also a terrific singer. She has such a smooth tone for the style and attitude she delivers. This no longer is a bluegrass album by a fiddler – it's a bluegrass album by a well rounded artist.
Just listen to the three songs mentioned as well as 'The Band Of Jesse James'. A more up-tempo and nimble song. Or take Tim Stafford's 'High Mountain Rising'. A gentle mid-tempo bluegrass waltz co-written with Thomm Jutz. And again it's her vocals that really make this gem shine.
The whole record spreads such a joyful sound that you just can't stop listening. In my humble opinion Laura Orshaw has reached another level with this record. Of course she had help by some of the most remarkable musicians in bluegrass. Laura is in good hands at Stephen and Jana Mougin's Dark Shadow Records. Do yourself a favor and check out this album!
Reviewed by:
Severin Theinert for
Uncut Grass
December 2022