WELCOME TO UNCUT GRASS "BY THE BOOK"
This page is dedicated to the inspirational and Gospel stylings of Roots Music. We hope you feel peace and joy when discovering the music shared by global artists here!
EXCLUSIVE VIDEO PREMIERE
"

So do not fear, for I am with you; do not be dismayed, for I am your God. I will strengthen you and help you; I will uphold you with my righteous right hand."
— Isaiah 41:10
Come Walk With Me -
Written by: Bobby Cyrus
Somewhere In Tennessee Music (BMI)

Teddi Cyrus-lead vocals
Bobby Cyrus-acoustic guitar/harmony
 Justin Moses-dobro/fiddle/banjo
Don Rigsby-mandolin
Mark Fain-bass
Kenny Smith-guitar
Garnet and Ronnie Bowman-harmony
Scott Vestal-banjo
Eamon McLaughlin-fiddle/cello/viola
Pinecastle Music (2021)
"

'Come Walk With Me' is an inspiring song written by my husband, Bobby Cyrus, and placed in his heart by God, that will give comfort to anyone feeling weak, lost or alone. This song is a true blessing!"
— Teddi Cyrus
"

The most peaceful and safest place to be is in the shadow of our savior Jesus, that is what I was thinking about when I wrote "Come Walk With Me." "
— Bobby Cyrus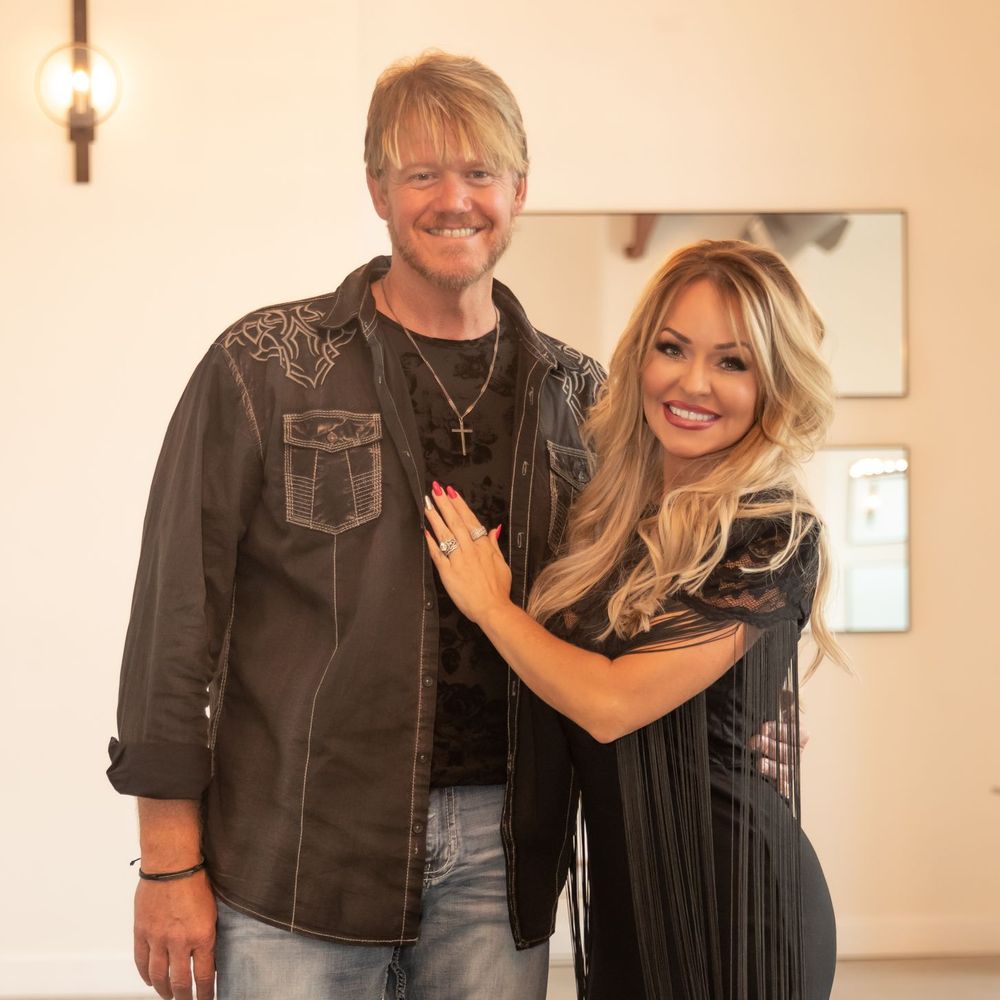 "COME WALK WITH ME"
Teddi & Bobby Cyrus (Pinecastle Recording Artists)
What a year it was for roots music power couple, Teddi and Bobby Cyrus. Not only did they provide us with a brand new debut album release on Pinecastle Music and multiple videos to represent their hit singles, we also witnessed the blossoming of their long term future as a dynamic pair of entertainers on stages around the country.
Husband and wife duo, Teddi and Bobby made their first appearance on the coveted Grand Ole Opry stage in August of 2021, with cousin, Billy Ray Cyrus, to perform their smash single "Roll That Rock." They both said "it was a dream come true, and one we owe to the family ties that bind and generosity of Billy for his invitation." The Cyrus's, accompanied by their band also performed on stage at some other bucket list venues including the historic Bill Monroe's Bluegrass Festival at Bean Blossom, Indiana, and Tim White's Song of the Mountains at Lincoln Theatre in Marion, Virginia. 
Following their banner year in  2021 and the successes of their new music venture, they felt compelled to share "Come Walk With Me" an original song penned by Bobby, with us for our By The Book  launch. 
The video and it's imagery are quite moving, but it's Teddi's incredibly inspiring, passionate and stunning vocal that really touched us. This is truly a song that so many need to hear to help them hold on to their faith during these trying times of struggle. We hope it stirs a hopeful, peaceful feeling in your soul too.