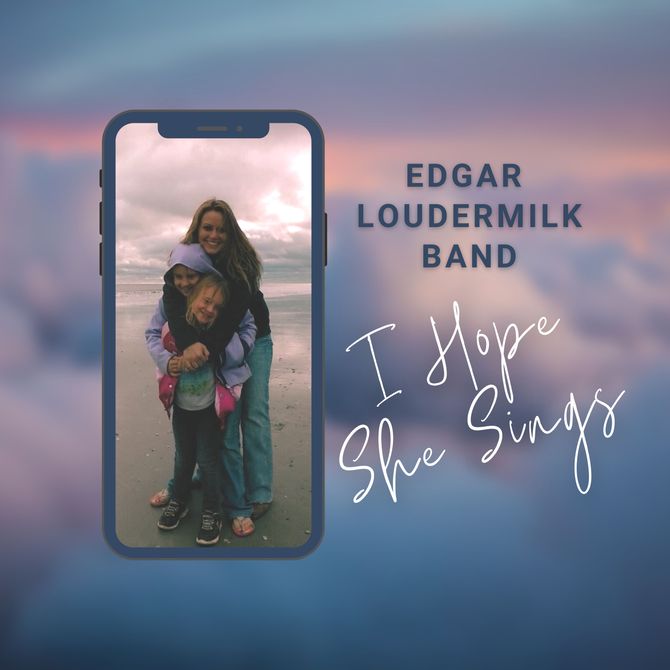 I HOPE SHE SINGS (SINGLE, RURAL RHYTHM, 2023)
EDGAR LOUDERMILK BAND

What a lovely, heartfelt song. Honest and raw. Edgar Loudermilk's single, 'I Hope She Sings,' was beautifully written by Loudermilk himself, about his wishes and dreams for his daughters. The lyrics will have any father, or mother, in tears. The song has a strong delivery backed with solid instrumental prowess.The fiddle adds that necessary sensitive touch, and the cross picking in the intro really sets the mood. (Jamey Pittman on guitar). I also enjoyed what the banjo added, from young virtuoso and newest band member, Anthony Howell. Simple, yet it adds so much to the overall mix. A few pretty notes and rolls carefully sprinkled throughout, with added support on the chorus. Just enough to make the chorus pop, and give the song a rhythmic change up without altering the tempo or sensitivity. Zack Autry adds a stunning mandolin part, and Edgar Loudermilk's bass playing is solid as always. I truly enjoyed his choices on note placement. I would highly recommend the listen, especially if you have a daughter!
Reviewed by:
Molly Monroe for
Uncut Grass
March 2023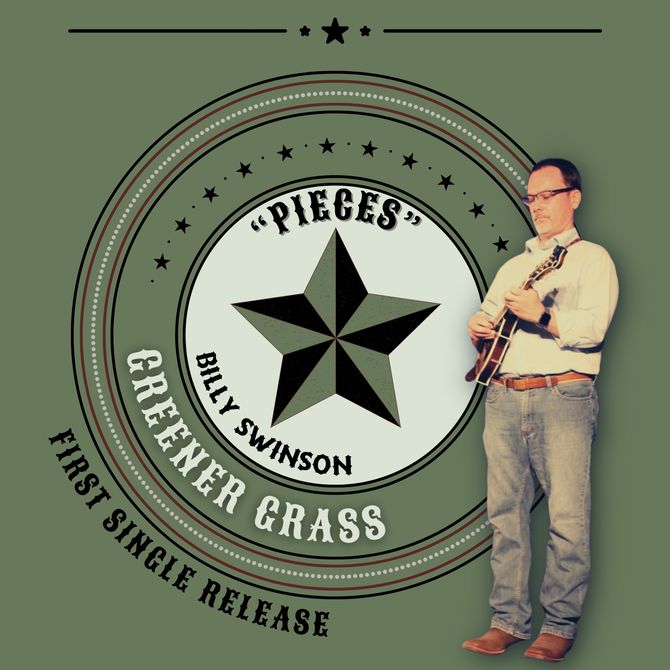 GREENER GRASS (SINGLE - SELF RELEASED)
BILLY SWINSON
Billy Swinson's new single, 'Greener Grass'  has all of the elements of a classic bluegrass song. On first listen, I heard all the good stuff; drive, passion, murder plots, relationship quarrels, tone, and even a little mash. I enjoyed the musical story Swinson wrote. His mandolin playing is on point and you can hear hints of Steffey in there.
Alongside with Swinson, this single is stacked instrumentally making the tune and solos exciting and solid. Bronwyn Keith-Hynes's award winning fiddle playing will satisfy any bluegrass lover. This fiddle playing queen was a great choice for this Billy. Great delivery and drive from the fiddle giving this single an extra tasty layer. Randy Kohrs nails a great Reso break, adding in some solid harmonies. Kohrs also produced and recorded the song. Top quality production. Jason Owen's lead vocals are grassy and very well delivered. Scott Vestal adds his masterful taste, tone, and drive with his banjo track. Aubrey King holds down the rhythm, and all with the help of country icon Josh Turner's full time bassist, Evan Winsor. I would strongly recommend the listen to any bluegrass, Americana or country fans! Cant wait to hear the rest of the album. Straight Grass!
Reviewed by:
Molly Monroe for
Uncut Grass
March 2023